Chef Keriann Von Raesfeld was born and raised in San Jose, California. She is trained in both culinary arts and in baking and pastry. Keriann's passion for cooking started at a very young age and she knew early on that being in the kitchen is where she was meant to be. Culinary Competition drives Chef Keriann and is where she has dedicated a lot of her time. Competition pushes the boundaries of her creativity, challenges her to explore with new techniques and ingredients, and most importantly, inspires her creative nature. Despite her youth, Keriann's track record and success in competition is truly impressive. Not only had she been the first American to win several international and domestic competitions, she has also been the first woman to win some very prestigious titles.
Among several national competitions, Chef Keriann was the 1st Place winner of the Hans Bushkens Junior Chefs challenge at the WACS conference in Dubai 2008, winning the title of 'Worlds Greatest Young Chef". She was also the USA representative in the Chaine Des Rotisseurs international young commis competition in Paris, France 2008. Chef Keriann was a proud member of Apprentice Team USA at the IKA in Germany 2008 where USA left with the gold. Her latest competitions was in Scotland, where Chef Keriann was the Team Captain of Youth Team USA. She led her team to three gold medals and first place overall.
In 2008, Royal Carribbean, gave Chef Keriann her own fine dining restaurant, 150 Central Park, aboard the Oasis of the Seas, the world's largest cruise ship. Chef Keriann was responsible for all facets of managing the 150 Central Park ranging from theme, décor, menu selection, staffing, plate design, management, her influence permeates throughout the restaurant.
Today, Chef Keriann's most recent venture is bringing her extreme talent and passion of fine dining to you. Chef Keriann founded Exposed Gastronomy in 2010 and has since been delivering unmatched culinary experiences. Chef Keriann's concept is simple: she will custom create a menu specifically designed for your dining party needs. Chef Keriann works with only the best product in season to create her menu's. Whether for an intimate table of 4 or group of 20, Exposed Gastronomy will deliver a dining experience that will simply be unforgetable.
"Food should be sexy and playful while exhibiting a sense of grace and refinement"
-
Chef Keriann
CHEF KERIANN VON RAESFELD
Worlds Greatest Young Chef - 2008
2008 World Association of Chefs - Hans Bueschkens Challenge "Worlds Greatest Young Chef" - Gold Medal - International Champion
Exposed Gastronomy
Founder of Exposed Gastronomy - 2010
Scot Hot - 2009
2009 Team Captain of Scothot International Competion Team - Gold Medal - International Champions
Culinary Olympics - ACF - 2008
2008 Culinary Olympics Team USA Apprentice - Gold Medal
ACF National Competitions
2008 ACF National qualifier - Gold Medal – Winner 2007 ACF National Student Team Competition - Gold Medal

150 Central Park - Oasis of the Seas
2010 Opened, Designed, and Operated 150 Central Park on Oasis of The Seas
Le Chaine Des Rotisseurs
2008 Le Chaine Des Rotisseurs Youth Competition - National Champion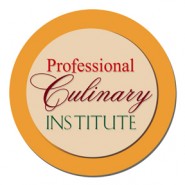 Professional Culinary Institute 2008
Completed culinary arts plus baking and pastry programs